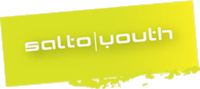 JUGEND für Europa in cooperation with SALTO SEE and Erasmus+ Youth in Action National Agencies, invites you to a European conference that will consider the practice, impact and future role of Erasmus+ Youth in Action in promoting democratic values and attitudes and active citizenship among young people in Europe. The aim of the conference is to reinforce the role and impact of Erasmus+ Youth in Action in the promotion of active citizenship and common European values including pluralism, non-discrimination, tolerance, justice, solidarity and equality, in view of the aims of the Erasmus+ Youth in Action programme and those expressed in the Paris Declaration.
Date and Place:
16.-18. October 2017 in Berlin
The conference will welcome up to 100 participants from all over Europe.
More information and application you'll find on the SALTO webpage.